Our book Live!, your guide to living an organised and clutter free life, is now available on Takealot, in paperback, and Amazon, as an eBook and to print on demand.


So Sorted is an owner-managed company of professional organisers.
We are passionate about helping people cherish their lives without clutter.

We follow a compassionate approach. We understand each client's needs through extensive experience, and we help them by using our state-of-the-art planning, process and project management skills.

LEARN MORE
What we do
TRANSITIONING TO A RETIREMENT HOME
Transitioning to a smaller home or a retirement home needn't be a stressful experience. We specialise in a full service offering to make your move stress-free!
Decluttering

packing and removal of household items



unpacking
sale and donation of unwanted items
readying the new house (picture hanging, internet setup, hanging curtains etc)
decluttering, MOVING OR downsizing
We are experts at removal of unwanted items and organization of the whole house or any room in the home, from your living room to your garage and everything in between. We also do office projects.
SORTING



REMOVAL OF UNWANTED GOODS FOR SALE OR DONATION
WARDROBE, PANTRY AND CUPBOARD  ORGANISING
refuse removal
FACILITATION OF STORAGE UNITS
packaging solutions
SPACE PLANNING
Don't be overwhelmed with where to pack stuff. We offer detailed space planning for rearranging household furniture, cupboard and drawer contents within the home or when moving to a new home.
Furniture planning and placementApp & Icon Design

Drawer and cupboard organising

Storage Solutions
decor servicesGoogle/Bing Analysis

SHELVING SOLUTIONS
Online consulting
Not in the country? Too busy to meet with us? We offer online consultation and advice
ZOOM, SKYPE OR WHATSAPP CONSULTATIONS Media

TELEPHONIC CONSULTATIONS
Google AdSense
Social Media
Analysis & Consulting
TURNKEY SOLUTIONS FOR deceased estates
We partner with attorneys to manage the estate and decluttering and clearing the home.
DECLUTTERING

ATTORNEY ASSISTANCE

HOUSE/OFFICE CLEANING



FILING, ADMIN AND VIRTUAL ASSISTANT SERVICES
Don't let your admin get you down.
FILING AND GENERAL ORGANISATION OF PAPERWORK

GUIDELINES FOR AN 'EMERGENCY FILE'

PAPER SHREDDING
HOUSEHOLD ADMINISTRATION
appraisals and sales
We use our extensive network of specialist buyers and partners to value and sell your household items.
AUCTION VALUATIONS

ART & HOUSEHOLD ITEM CATALOGUING



household cleaning
Leave your house spotless for the new owners or tenants after you've moved out. Or just have us help you clean after a declutter.
FLOOR, WALL AND WINDOW CLEANING

CARPET CLEANING
CUPBOARD AND WARDROBE CLEANING
BATHROOM CLEANING
HIGH PRESSURE HOSING OF PAVING, TILES AND CONCRETE
REPAIRS, MAINTENANCE & SHOWHOUSE STAGING
We are skilled project managers and are able to source and supervise all aspects of home maintenance and renovation
PROJECT MANAGEMENT




SHOWHOUSE STAGING

REPAIRS & MAINTENANCE



HOME RENOVATION
ELECTRICAL COMPLIANCE CERTIFICATES
HOW CAN WE HELP YOU?
SO SORTED  is an owner-managed company. Revi and Kirsten's passion is assisting people to cherish life experiences and live a fulfilled lifestyle, without clutter and the burden of material things. 
 The team at So Sorted does this through a show of compassion and understanding towards clients' needs, and the implementation of sound planning, process & project management skills.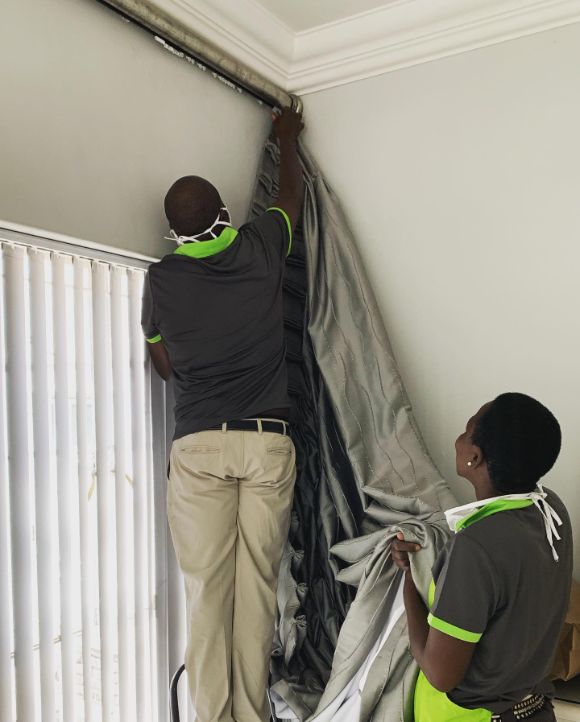 PROFESSIONALISM AND ATTENTION TO DETAIL
Our teams of professional organisers approach each project with pride, professionalism and attention to detail, following rigorous processes and protocols.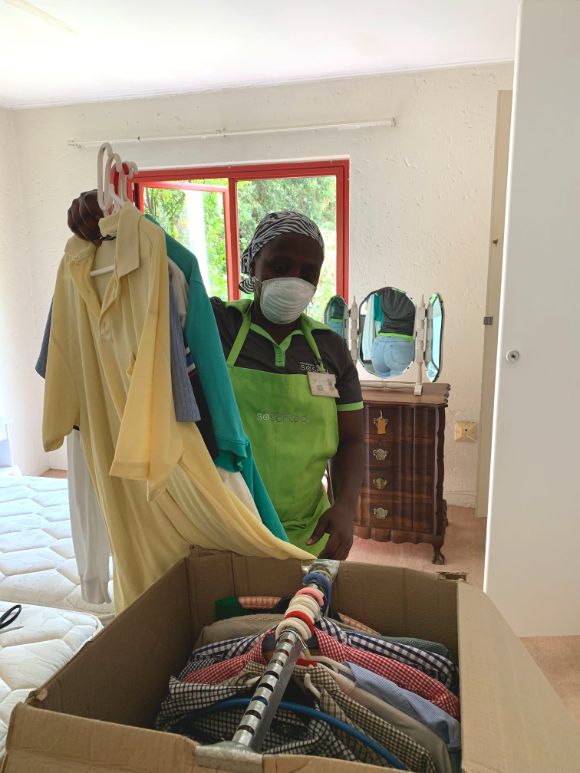 CARE

&

COMPASSION

We specialise in working WITH you, with care and compassion, to help you make decisions on your project. From deciding what to pack or get rid of, to how to unpack and set up your spaces to work for you.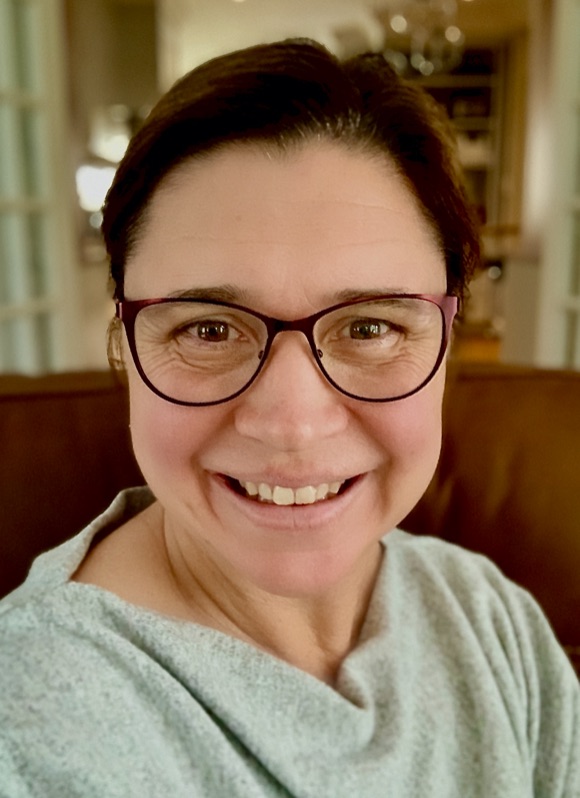 WHERE IT ALL BEGAN

- A MESSAGE FROM KIRSTEN

So Sorted evolved from matching a need in the market (to help people downsize, declutter and move) to my personal passion (for living organised) and my ability, without judgment and with a lot of patience, to help others do the same. I combined these ideas with a restless entrepreneurial spirit.


CLICK HERE to read more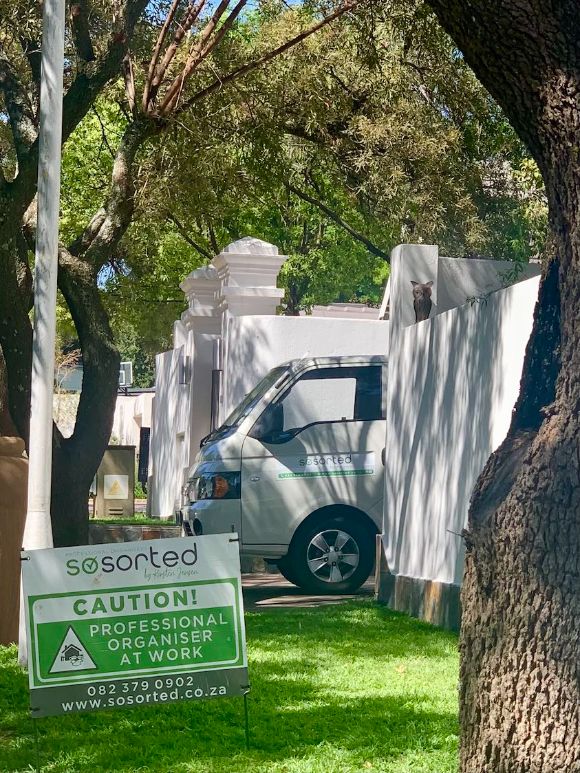 CONFIDENTIALITY
We know and respect how important privacy is to our clients. All projects are carried out with confidentiality and respect for your privacy and personal possessions.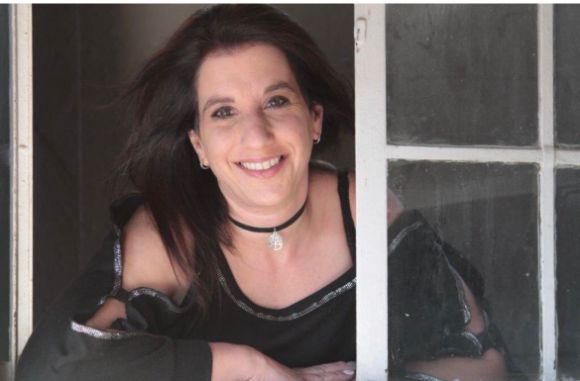 EACH CLIENT'S NEEDS ARE
UNIQUE
We recognise that each client is an individual so we customise each project for our client's specific requirements. We have the skills and tools to cater for a range of project requirements.


what our customers are saying
Karen
Parkview, Johannesburg
Kirsten you are a treasure! I find your professional approach incredibly reassuring.
JANE
FAIRLAND, Johannesburg
Thank you so much, Kirsten. I loved that house and I am sure the new owners will be happy there. Thanks for your hard work
MARY
Melville, Johannesburg
I had a fantastic declutter person come for the day. Kirsten does an initial consultation and then returns on an agreed day with a team of 4 professionals, which includes a handyman. They reorganised my clothes closets, and went through boxes of accumulated stuff with me-- and what I kept, they repacked in boxes and labelled. They took the stuff away, for auction, for charity, for rubbish.
Liz
Westcliff, Johannesburg
Kirsten and her team were fabulous. They managed to make a momentous task look simple. So Sorted spent two days at the school and got the place...so sorted!
Nicole
Waverley, Johannesburg
Your team yesterday, were superb. The packing was done excellently and they work with such great attitudes. It is such a pleasure dealing with you and your team. Everything happens when you say it will and so far everyone I have met is a nice person.
JANINE
BENONI, Johannesburg
Well done on handling such a challenging project these past 2 weeks! You and your team have done an amazing job! Bravo! I can not imagine how we would have managed without you! Instead, with your amazing expertise, we have a fantastic ending to our 8 XXX Street story. Thank you, thank you, thank you
CAROL
Greenside, Johannesburg
Thank you so much to your team , they were professional, helpful and a delight to work with.
Dieter
Johannesburg, South Africa
Kirsten is a perfectionist, accompanied by a team of absolute gems. I am yet to meet a more sophisticated, practical & passionate business owner. Her attention to detail and strive for perfection is infectious. It is a pleasure to work with her.
SARAH
Cape Town, South Africa
Dad says you take all the trauma out of moving. He's looking forward to going to his new home - which is a nice change, given he didn't want to move. So 'bless you' indeed.
EMMA
London, United Kingdom
Kirsten you are an actual godsend - a Goddess fallen to Earth to stand between us and all the torments of moving. Thank you thank you thank you.
GREG
Bedfordview, Johannesburg
SUSIE
Hyde Park, Johannesburg
Thank you once again for a huge declutter. So worthwhile. Thanks again for all your gentle persuasion.
GEORGIE
Fourways, Johannesburg
Was lovely to meet you Kirsten.Good luck with your fascinating and professional business going forward!
GIN
Dubai, United Arab Emirates
Thank you again for all your effort!
MARISA
Beaulieu, Johannesburg
My daughter is busy telling her friends on a group chat how awesome you guys are. We are so grateful to all of you.
JOANNE
Northcliff, Johannesburg
Thx Kirsten - was great getting much organised today. You and your staff were wonderful!
THEO
Parktown West, Johannesburg
I think you are providing a wonderful service. Moving house and especially moving our elderly parents or grandparents can be very emotionally draining. All the best with your great business idea!
LAETITIA
Pretoria, South Africa
Kirsten and her team assisted my aunt with the final clearing out of her house after she had relocated to a retirement village. She had been very stressed about the whole situation and was extremely happy that 'So Sorted' handled the whole thing for her with such efficiency and professionalism. Kirsten added that extra touch by showing real compassion and taking the time to interact with her personally. She treated her with sensitivity and kindness.
BRANDON
Waterfall, South Africa
What a great service provided by Kirsten and her team. We got our cupboards sorted in a jiffy, everything was neatly packed and we are very happy. Would definitely recommend it to everyone.
Sandra
Morningside, Johannesburg
I wanted to say a huge thank you to you and your staff (who were amazing). The move was so stress free and helped a long way to me settling down so quickly.
Jenny
Parkview, Johannesburg
You guys have rocked our world. You've brought so much energy and joy to all the hard work you've done. Such kindness and gentleness. Our home feels ready for anything now! So many many thanks. We'll miss you!
DANI
LINKSFIELD, JOHANNESBURG
The compliment of the century from my father: thank God for Kirsten, otherwise you and I would have been divorced, or hated each other or killed each other! So thank you very much Kirsten!!!
MIKE
Thanks for a job well done. To your team 🤗👏👍👍
WE ARE PROUD OF OUR REVIEWS
Please click here to read what our customers say about us on Google Reviews
Our services
gallery of projects